Canyon Creek Charcoal Kilns
Quick Info:
Nearest Town:

Melrose Montana

Yearly Closure?:

None
Trail Rating:

Class

1 (passinger car )

Length:

11 Miles from Melrose
High-Clearance Required:

No

W

ide/Long Vehicles:

None
Type Trail:

Same In/Out or Loop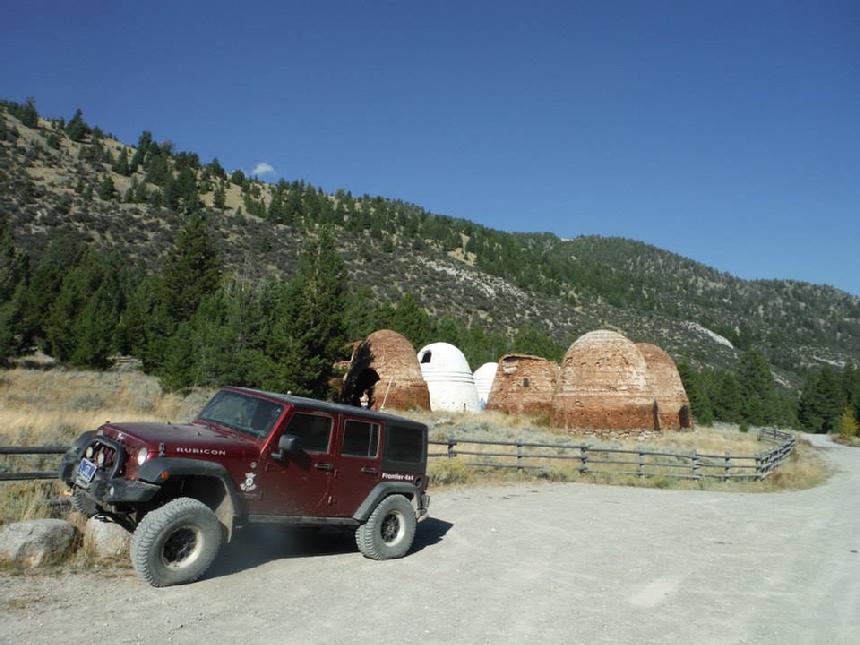 It's a Jeep thing...
The 23 Canyon Creek Charcoal Kilns were used between 1881 and 1900 to reduce 11,665 acres of pine trees down to 19 million bushels of charcoal. The charcoal was used to fuel the blast furnaces at the Hecla Mining Company's silver smelter at Glendale. Each kiln was 20 feet tall and 25 feet in diameter, and could hold between 35 and 45 cords of wood. They burned for six to eight days straight and required a keen eye to analyze the smoke color emitted from each kiln; the air holes around the perimeter were plugged during part of this process to help speed up the reduction of wood to charcoal.
In 1990, volunteers and Forest Service employees worked on a stabilization and restoration project to ensure that the charcoal kilns would be available both for study by scholars and for enjoyment by Americans for years to come. Three charcoal kilns were restored as nearly as possible to their original condition and stabilization work was begun on others. These are the kilns that are painted white.
There are some benches along the walking trails and informative signs giving the history of the kilns and mining in the area. There is also an FS outhouse on site.
This destination is on well-maintained multi-lane gravel roads. There are no steep, thin, or high clearance sections within the areas described here.
We start in Melrose Montana. Melrose is a small town 72.5 miles south of Butte or 31.3 miles north of Dillon. The Melrose Exit off of I15 is exit 93. When you exit the interstate, turn west, toward Melrose. If coming from Butte, turn right, and if from Dillon, turn left. At the next stop sign, go straight through, crossing the train tracks.
On the other side of the tracks, the Frontage Road will turn into Trapper Creek Road. It will turn into a well-maintained dirt road shortly. You will cross legs of the Big Hole River twice in a short distance and continue on Trapper Creek Road.
From the stop sign at Melrose to what is left of Glendale Montana (old building & smokestack) and the intersection of Canyon Creek Road is about 5.6 miles. It has good signage.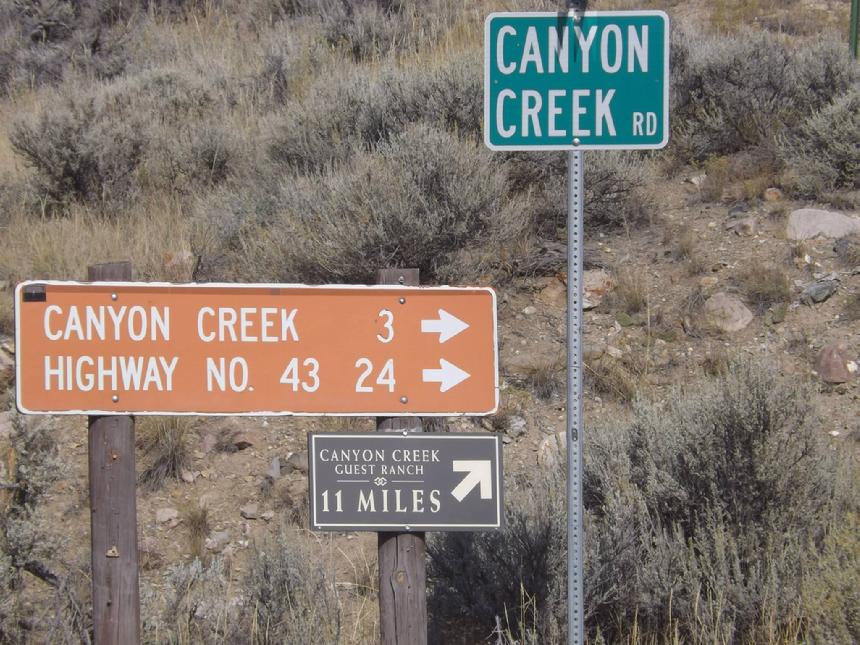 The intersection of Trapper Creek Road and Canyon Creek Road
Turn right onto Canyon Creek Road.
Simply follow Canyon Creek Road until you come to the Charcoal Kilns. It will be 5.7 miles from the Trapper Creek Rd / Canyon Creek Rd intersection.l There is a sizable and well-maintianed parking area.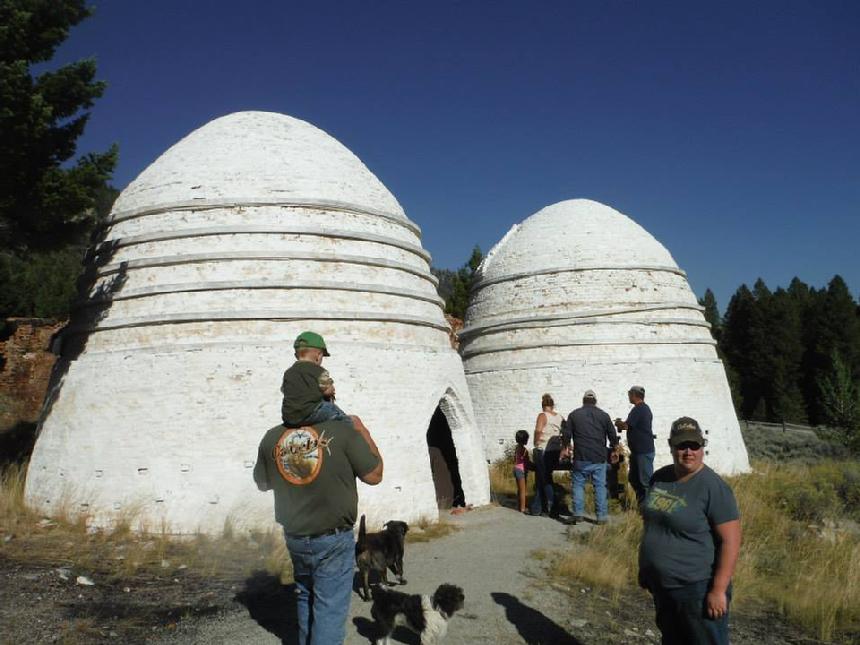 Two of the three restored kilns.
Trail/desitination discription by Richard Hiltz
NOTE: We are simply describing an off-pavement route to a destination. We accept no responsibility for your decisions. off-roading and off-pavement driving can be great fun but it can also be dangerous. People can get hurt and vehicles can get stuck and/or damaged. Trail conditions can, do, and will, change at any time. As such, road conditions may no longer be accurately reflected in this or any trail description. Only you can decide what roads, trails, or obstacles your experience and vehicle can safely navigate. When in doubt, turn around. Wheel Safe!!
Copyright Montana Overland & 4x4 Adventures 2015-2023